Smart Electric Fryer , Kyowa Air Fryer or Xiami Smart Fryer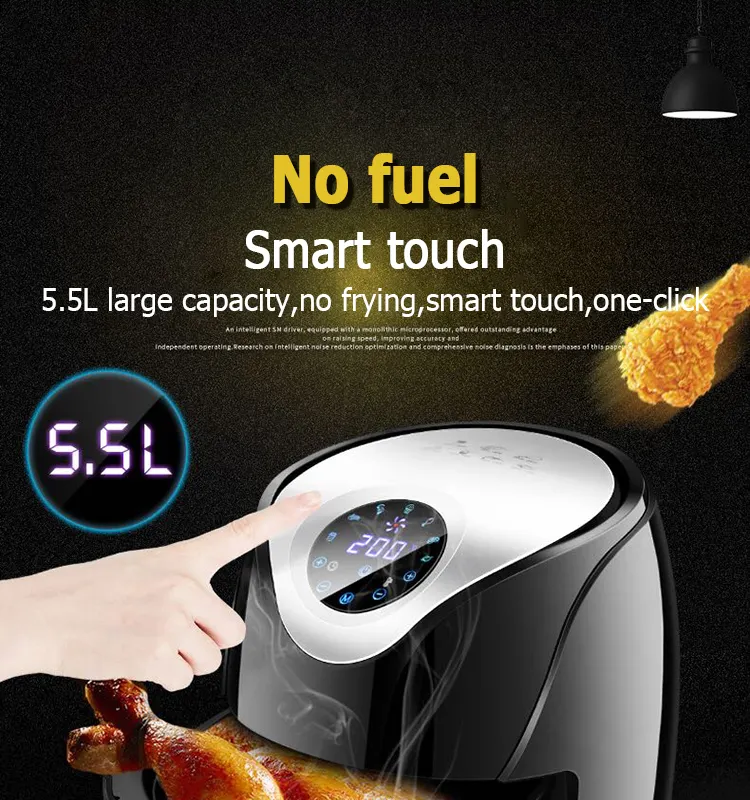 Air Fryer – is it worth it?
The countertop is the busiest area of your kitchen. You can fill and clutter the countertop with some latest and contemporary cooking appliances. Be it a bread toaster, coffee maker, induction cooker, etc. One such valuable appliance you can place on the countertop is an air fryer. 
The air fryer is almost like an oven because it is used for roasting and baking. The only difference between an air fryer and an oven is that the heating element of the air fryer is located on the top and is accompanied by a large and powerful fan that makes your food crispy in no time. Cleaning the rack of the air fryer is also an easy task. For a busy mom, imagine air frying a fish in just 12-15. minutes without the threat of oil splatter (hate it), while I sit. down and look after my baby. 
Benefits of Using Air Fryer
1. Cook Food by Air Circulation
Known for their convenience, ease of use, and health benefits air fryers are one of the best countertop kitchen appliances. These kitchen appliances can cook your food by circulating hot air. The cooked food you get from air frying is not similar to what you get after deep frying because after air frying there is no extra fat in your food.  
2. Can Cook Anything
The air fryer is a great kitchen cooking appliance. From vegetables to crispy fried chicken it can cook anything. You can use it as a dehydrator as well as a rotisserie.
We have made roasted whole chicken, fried tilapia, fried smoked fish, even heated Lola Nena's triple and classic donuts!
3. Healthy Food
Air frying is the best option as compared to cooking food on your stove in oil. Food cooked using deep frying or pan frying soak up too much oil. Sure, air frying uses oil sometimes but not too much. You just have to coat your food with oil when air frying. In short, the food cooked through air frying does not have extra fat.
What I do is coat the fish with olive oil and butter. We're still experimenting at this point and it depends on what we want at that moment.
Why it is a Good Buy
The air fryer is a great kitchen appliance and will give you better results when it comes to oven frying. An air fryer is far better than a deep fryer as it cuts off extra fat and does not soak up the food with oil as compared to a deep fryer. We saved so much on cooking oil as we used to allot 1.5 litre of oil in our deep fryer. 
I also don't need to worry anymore about my kids getting so much grease on their food. Plus I can do other things while I leave the air fryer on.
---
This post may contain affiliate links, where I earn a small commission (at no extra cost to you) if you click on the link and purchase an item. You are not obligated to do so, but thank you just in case. 🙂